ISBN 978-0-9637536-2-5 | Fiction | 123 pages | $14

BEST OF 2009
Also available through Small Press Distribution or Amazon
Review on Goodreads.
Mapping a utopia on the brink, The Mothering Coven's rare blend of charisma and pyrotechnic wordplay makes for an utterly original act of storytelling. Bertrand has disappeared from the house she shared with seven women-artists, scientists, and of course, witches. As the women plan a party for Mrs. Borage's hundredth birthday, Bertrand's absence threatens to dissolve the world they've created.
Praise for The Mothering Coven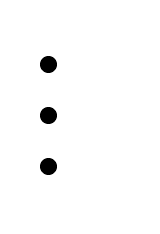 Ruocco's Coven is an engagingly whimsical tale, graceful and inventive, with its own distinctive lexicon, reminiscent of the works of such writers as Ronald Firbank or Coleman Dowell. It toys with language and knowledge somewhat like the emerald-eyed black cat in the book toys with a large bird. Batting it about playfully. Coaxing something new out of it.
—Robert Coover

 Deliriously imagined, The Mothering Coven is a work of wonder. Joanna Ruocco arrives: marvelous, and fully sprung!
—Carole Maso

The prose of Joanna Ruocco's remarkable debut novel The Mothering Coven is so exuberant and thoroughly enlivening in its contagious and cheeky love for the mutability of language's meanings that its plot often seemed to serve a subsidiary role to its stylistic rollicks; one could read for sound and linguistic play alone – its rhetorical approach to story seemed a narrative unto itself, and one could enjoy and take from this element of the novel as much – indeed, far more than – one could from practically any other published work out there, contemporary or otherwise… a kind of sui generis gem.
—art + culture

This book, ostensibly about a group of women missing one of their own, is delightfully strange, both in the way the plot progresses and the way Ruocco plays with language…
—Time Out New York, Best of 2009

Ruocco's coven is a counterproposal to language as a homogenizing force—to words that would flatten out the leaves of the lettuce heart or chop them into uniform, bite-size pieces. Ruocco's feat is to show how esoteric vocabularies unfold hidden pockets of experience…
—The Nation
About Joanna Ruocco
Joanna Ruocco lives in Providence, RI, where she coedits Birkensnake, a fiction journal. She has published stories in Marginalia, Quick Fiction, Tarpaulin Sky, No Colony, Webconjunctions, Caketrain, and elsewhere. Her short story collection, Man's Companions, is forthcoming from Tarpaulin Sky Press. The Mothering Coven is her first novel.

Read an excerpt. Also available through Small Press Distribution or Amazon
Review on Goodreads.